Who We Are
We're four southern guys who were raised in the outdoors. We're all about living the outdoor lifestyle and raising our kids on the rolling hills of Mississippi. Sustainability is high on our list of priorities. We want to leave something for the next generation coming behind us. Whether it's our hunting heritage, our Christian lifestyle, or our work ethics, we're passionate about passing on the traditions we were raised on.
The Brand
Our passion for great coffee, hard work, and the outdoors collided back in late spring of 2018, and we had the idea to start a brand that was centered around those very things. Coffee is a major part of our day-to-day lives, especially when we are working long hours or spending the day afield. As we say here at BGCC, coffee is the original pre-workout!
The Backwoods Grind is about more than just coffee for hunters. It's about celebrating those who work hard day in and day out so they can spend their spare time in the outdoors. Whether they work the 9-5 desk job, or construction in the hot sun, it can still be a grind! People in the "backwoods" know how to work hard at whatever they put their hands or minds to! This brand was born to celebrate those people, no matter where they are born and raised, from California to Maine, Florida to Alaska, Mississippi to Michigan, and anywhere between. This brand is for them. This brand is for you.
We believe a key to a killer cup of coffee is brewing freshly roasted and freshly ground coffee. We ensure that quality of freshness by roasting in-house in small batches and offering whole bean, or ground to your preference just before shipping!
Conservation
As we've begun ventures in the past, our philosophy has always been that we don't want to be the ones with our hands out to receive; we want to give back. What better way to leverage our conservation mentality than to offer a premium product that we are passionate about, and that so many people enjoy, then turn around and give back a percentage of the proceeds to reputable conservation organizations that work hard to keep our passion for the outdoors healthy and growing?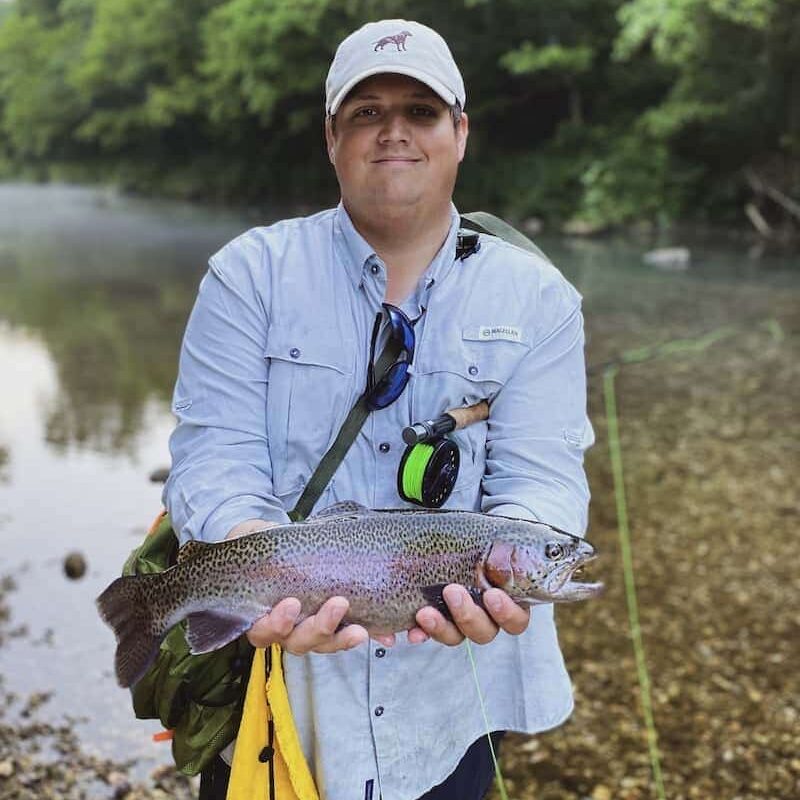 Zack's passion is chasing mature whitetails and wild turkeys, but he doesn't discriminate. If it's in season, he will hunt it. His profession has been business management for the majority of his working life. At Backwoods Grind, he oversees production, maintains healthy relationships with our suppliers, and makes sure we operate within budget, so we can continue to bring you amazing coffee! Whether planning his next move on a mature buck or strategizing on ways to grow the business, you can be sure he has a cup of coffee close at hand. Zack and his wife Rebecca have two beautiful children, Dailyn (6) and Myla Rose (5).
How many cups of coffee do you drink per day?
Favorite species to hunt?

Depends on the season; Whitetail or Turkey.

Favorite time of day to hunt, and why?

Evening; the stillness that hits an hour before last shooting light is magical.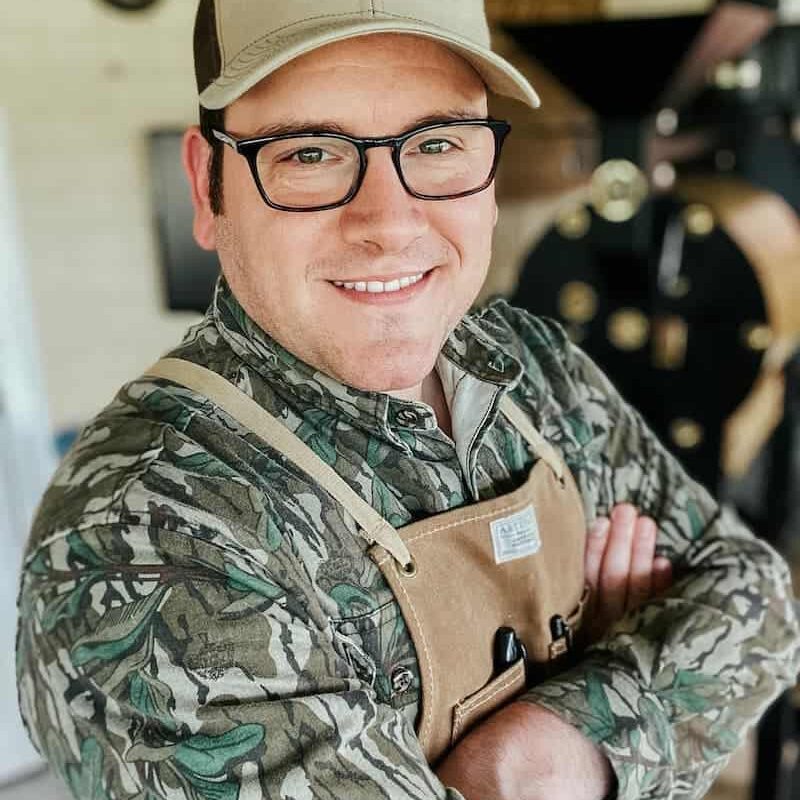 Jonathan is addicted to hunting big bucks and drinking good strong coffee. Backwoods Grind was his brainchild for that very reason. He wanted to bring fresh great tasting coffee to people just like him. At Backwoods Grind, he's over sales, marketing, and the roasting operations. Jonathan is married to Amanda, and together they have two beautiful daughters, Addison Layne (8) and Anna Kate (5).
Favorite coffee roast?

Depends on the day. I like them all!

How many cups of coffee do you drink per day?

3-4 (usually 2 large mugs)
Favorite species to hunt?

Favorite time of day to hunt, and why?

Mornings, because I love seeing nature come alive!
Chris thinks about chasing ducks on public land 365 days a year. If not planning a hunt, he is working with his dog, Beckett, to make sure she is ready for the next big adventure. During the off-season, Chris stays active in the CrossFit gym and spends time with his wife, Laura, and daughters, Gracie and Garner. Chris brings to BGCC over 10 years of sales and business relations experience and helps in growing industry partnerships.
How many cups of coffee do you drink per day?
Favorite species to hunt?

Favorite time of day to hunt, and why?

It's hard to beat sunrise in the timber on a cold sunny day. You get to see those iridescent green heads glow as they break down through the trees!! Take em boys!!
Andrew spends every possible moment in the outdoors. Activities range from hunting whitetails and turkeys, to capturing the moments behind a camera. If he isn't hunting or filming, he is drinking coffee and shooting his bow. He is an amateur competitive archer, and helps with local archery programs. At Backwoods Grind, he is the Director of Brand Partnerships. Andrew is married to Destiny, and they have one dog, Beau.
How many cups of coffee do you drink per day?
Favorite species to hunt?

Favorite time of day to hunt, and why?

Midday. Often overlooked, midday is a hunt full of suspense.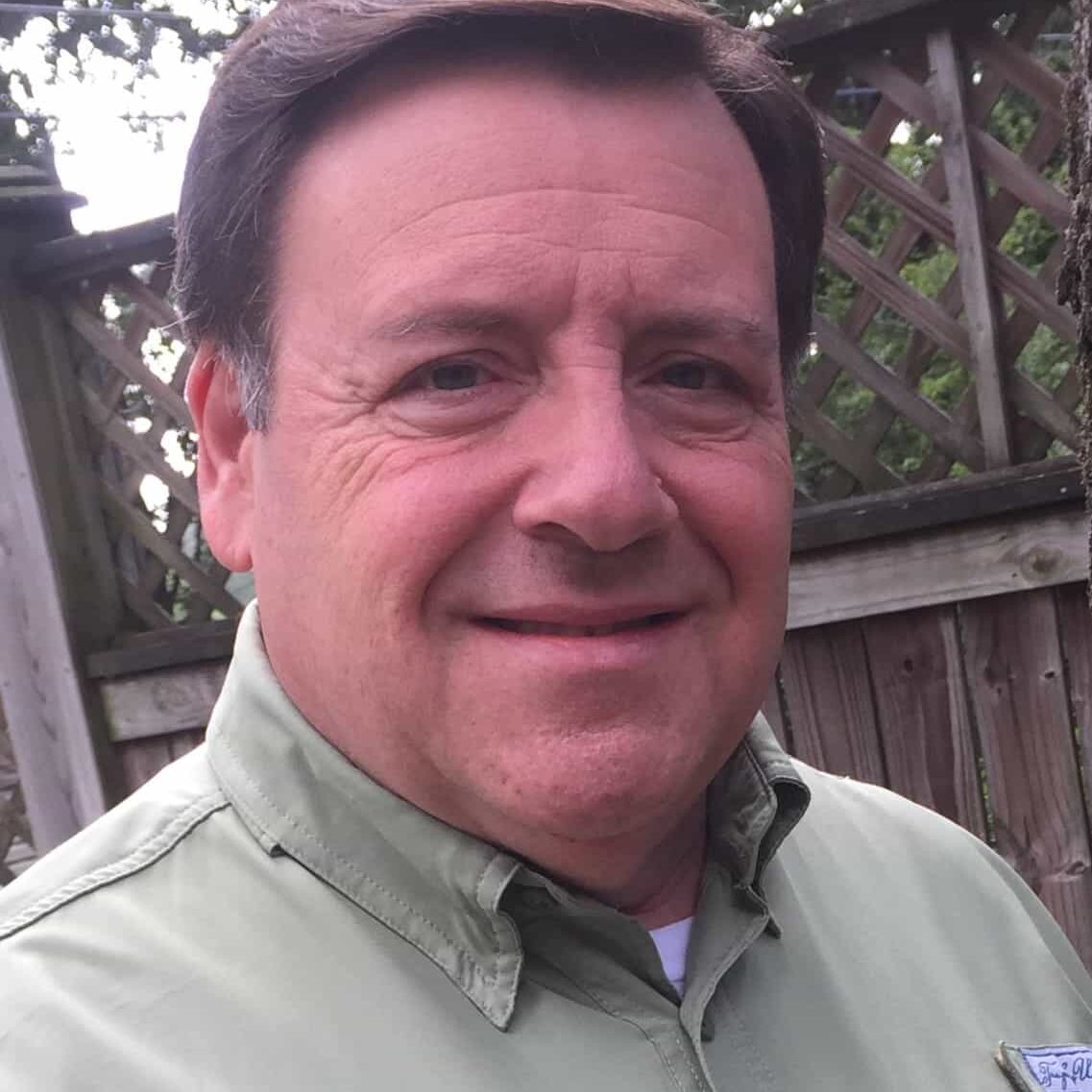 Scott has been in ministry for 4 decades and has a passion for helping people. He loves spending time with his family and hunting with his sons, Jonathan and Shannon. He has a beautiful daughter, Katelyn (who is an excellent cook!). His granddaughters, Addison and Anna Kate are the light of his life. He is married to Kathy Ritchey Wilson, and they enjoy traveling and spreading the gospel of Jesus Christ. He always starts his day with a tall cup of coffee. His enthusiasm for Backwoods Grind shows as he talks about it every chance he gets. That's why we call him our Brand Ambassador.
How many cups of coffee do you drink per day?
Favorite species to hunt?

Favorite time of day to hunt, and why?

I can sit on a deer stand from daylight until dark. I love the peace and quiet and enjoy God's beautiful creation.